Nautical.
Looking at my underwear on the clothes horse this morning resparked my love of everything nautical. I have just bought a million pairs of new underpants and one particular pair stands out to me and I can't wait to wear them. Simple blue and white stripes with red edging.
It has even inspired me to design a room for future male off-springs if one day we are ever blessed.
I even own a blue and white striped top that I love to pair with a red singlet underneath and spunky jeans!
Some stuff that just blows me away and makes me go..WOW
As well as the most darling mobile!
And
Writing about the journey
has also shared their version of a nautical nusery with the more traditional blues, reds and whites.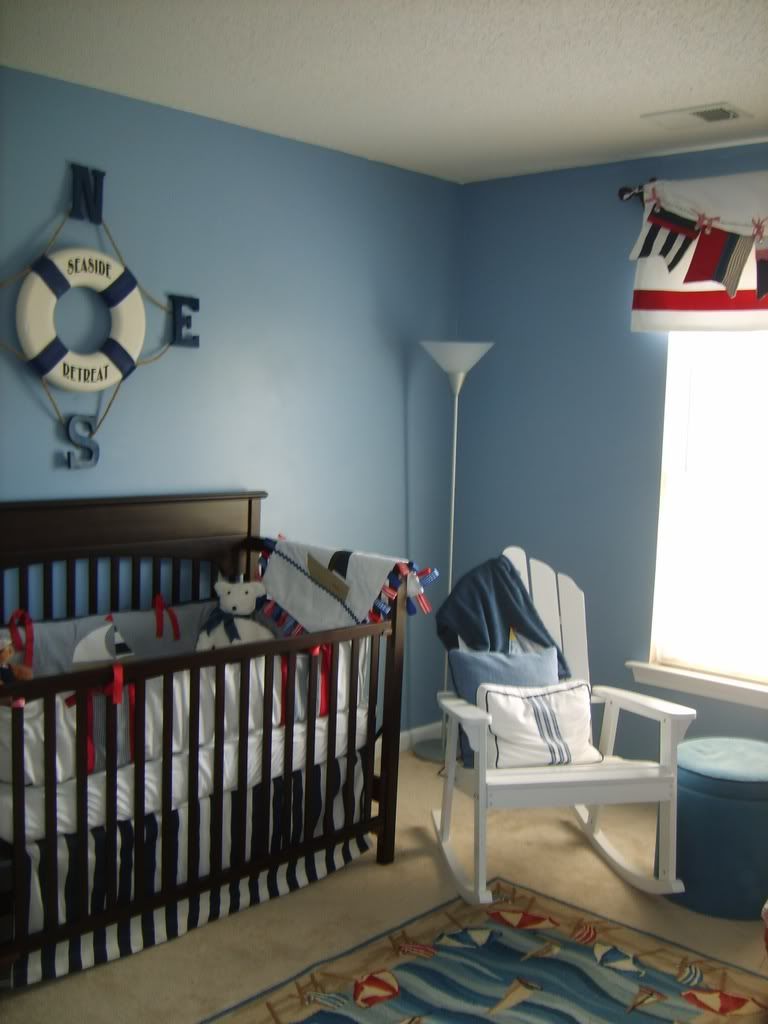 Kerri's big beautiful days
shows the most sweetest nautical themed nursery. With palest of blues and sandy beiges it's just the cutest and most inviting nursery I've seen!